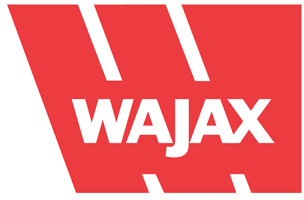 Production Coordinator - East (Temporary)
Wajax
Bathurst, NB

Temporary
Full-time
Description :

The Opportunity

Responsible for providing support to 4 + engineering repair service center leaders by entering orders received from customers, Sales, Manufacturers and others, sourcing and providing accurate costing for sales on various assemblies, tracking new orders, and ensuring that required materials for production jobs are stocked; purchasing necessary goods in an accurate and timely manner where inventory is required.

The Role
Monitor job statuses and initiate workflows for repair and production orders being handled by the department conducting follow up to ensure adherence to established timelines and schedules
Enter production demands and orders for customers, verifying pricing and delivery with suppliers and vendors and ensuring parts are delivered on time
Coordinate and oversee all entry aspects concerning the BOM, including purchase order entry, stock requirements, subcontracting requirements, internal labour and all other relevant and required information
Track all new orders for Engineered Projects and Inter Branch service work
Follow up with vendors on open orders to determine parts delivery status
Create new item codes in the system
Coordinate daily with warehouse staff and other relevant personnel concerning incoming and outgoing goods, expediting received materials to clients, branches, internal workshops or outsourced contractors as they arrive
Purchase required materials for production jobs
Review purchase orders for items required for stock; initiating and completing inventory replenishment requirements.
Follow up with customers and branches as required
Perform various quality control activities including the development and implementation of quality control guidelines and traceability.
The Candidate
High School; Certification from a basic product management course
7 to 10 years experience in a similar role
Experience with project management; strong working knowledge of PDF document maker software, Microsoft AX, service and production Module,basic knowledge of products & equipment; competent with Microsoft Office, Visio and MS Project
The Company

Since 1858, Wajax has been serving major Canadian industries as one of the nation's leading mobile equipment, power systems, and industrial products and services providers. Wajax operates in the mining, oil sands, oil & gas, construction, forestry, industrial/commercial, transportation, and metal processing industries – to name a few.

Wajax offers a total compensation package that includes competitive pay, comprehensive benefits, learning and development, as well as some unique additional "perks." Highlights include:
100% employer paid medical and dental benefits with no waiting period for eligibility
Wajax-led e-learning, and product training through industry leading manufacturers such as Hitachi, 3M, and Detroit Diesel.
Discounts with the "Big 3" auto manufacturers, equivalent to their internal employee pricing.
Wajax is committed to employing a workforce that is representative of the diverse communities across Canada in which we do business. As an equal opportunity employer, please inform us if any accommodation is required if contacted for an interview.

As a condition of employment, final candidates will be subject to pre-screening.

\\ Together we get more done.

Wajax