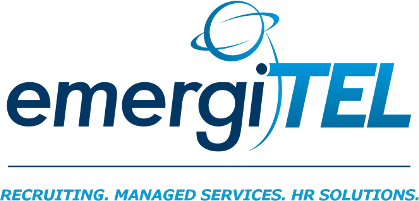 Project Manager
emergiTEL
Vancouver, BC

Permanent
Full-time
Our client in Vancouver is in need of a Int Project Manager to join their team for a 12 month contract

The Consumer Connected Home team is looking for a Project Manager to join the Smarthome Security (SHS) Products & Services team. You will join a growing team with the chance to influence the development and implementation of SHS products. If you are interested in building new products and tools, managing projects with cross-functional teams, and ownership of new and creative projects, you should apply to this role.

You will utilize your project management expertise to manage scope, schedule, and budget of projects across the SHS portfolio. A broad stakeholder group will rely on your organization and leadership skills to lead projects from idea conception through to launch. You will build and maintain integrated project plans to track the delivery and execution of deliverables across streams. You're also comfortable working in a fast-paced environment, and a motivated self-starter with a keen interest in and aptitude for learning the business and product related opportunities.
Responsible for medium sized, complex projects
Provides overall direction to the formulation, development, implementation and delivery of a project. Plans and manages all aspects of a project including, but not limited to, scope, execution, and budget
Manages projects comprised of multiple sub-projects and tasks. Evaluates project deliverable changes and determines their impact on related and interdependent tasks and projects
Develops detailed project plans. Monitors and controls project plan. Conducts status reviews with team leaders and management.
Identifies variances and initiates corrective action to stay on target.
Resolves and/or ensures appropriate resolution of all business and technical issues
Identifies and manages risks associated with the project. Develops and executes contingency plan
Negotiates changes in scope, budget or calendar with Project Owner and/or management
Performs analysis of schedule, regarding resources, costs and task completion.
Maintains effective communication of status with Project Owner, management, and the team
Must to have skills:
1.The ability to lead, collaborate, and influence cross functional teams
2. A fast learner who have a passion for exploring innovative ideas, and can drive changes through process improvements
3.Outstanding organization and coordination skills, and demonstrated ability to build relationships and work collaboratively in a team environment with both internal and external parties
4.The ability to manage multiple assignments simultaneously and work well in a matrix organization
5.Ability to work under tight deadlines, and can thrive in a fast-paced and continuously changing environment

Nice to have skills:
1. Knowledge of Project Management Principles – demonstrated experience with Project Management Methodologies, processes and artifacts
2. Knowledge of Lean, Six Sigma, Agile or other process improvement methodologies would be an asset
3. Experience in developing, launching or supporting customer facing programs; clearly understand the perspective of our customers

CATSONE