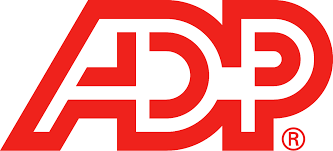 Executive HR Relationship Manager
ADP
Ottawa, ON

Permanent
Full-time
This role can be filled as a home office position in Ontario.

Executive HR Relationship Manager

At ADP we are driven by your success. We engage your unique talents and perspectives. We welcome your ideas on how to do things differently and better. In your efforts to achieve, learn, and grow, we support you all the way. If success motivates you, you belong at ADP.

Client support at ADP: It's all about enabling the clients we serve to be more effective employers. You can make it happen by collaborating with other ADP Associates to ensure our products and services deliver winning results. The expert support you provide can make our workforce solutions stand out in an increasingly competitive global marketplace.

ADP Canada is actively searching for an Executive HR Relationship Manager to join our team and provide expert HR Support to our Workforce Now HR clients of varying size and complexity.

Responsibilities:

This role is the primary point of accountability and is responsible for setting and managing client expectations.
Develops and enhances business partnerships by fully engaging and building trust with our client's key decision-makers to drive client satisfaction, retention, and an overall positive client experience for the Major Accounts Comprehensive Services clients.
Possesses an understanding of our clients' business objectives and requirements to proactively demonstrate and deliver increased value through the life cycle of the client.
Proactively delivers increased value by demonstrating continuous improvement and change management best practices throughout the life cycle of the client.
Applies industry and practitioner knowledge to understand and support our client's business objectives and strategic direction through the utilization of our offering.
Acts as a liaison between the client and ADP by serving as an empowered internal client advocate and coordinating communication among the various internal business partners including implementation, service, sales, and other support teams.
Proactively works with the client as their needs change and grow to ensure product alignment is optimal.
Responsible for maintaining client satisfaction and client retention; oversees the entire client experience.
Partners with ADP Sales for alignment and sales opportunities through the communication of the business, governance, and service delivery model through sales presentations for prospective clients.
Creates strategic account reviews and determines goals and objectives for the client.
Monitors and manages the change and risk associated with the client's business requirements apply communication skills, and partners with the client to successfully manage change with ADP Standard Operating Procedures and incorporate Change Control process as applicable with the ADP Team.
Internal Process Compliance -- complies with the defined methodology for all deliverables during client implementation and ongoing services for escalated issue management and resolution with service teams.
Maintains ongoing education for competitive business intelligence and keeps abreast of new trends in the marketplace.
Shares information internally and with Product Management to ensure our technology and services maintains a competitive advantage.
Education:
Must have HR and payroll experience.
Bachelor's Degree preferred or equivalent in HR experience.
CHRP Designation is strongly preferred.
Knowledge, Experience, and Skills Required:

A minimum of 7-10 years of progressive career experience with demonstrated proficiency in managing large, complex client account relationships with multi-process HCM technology and outsourcing services combined with HR Practitioner experience (preferably in an HR management capacity)
French/English Bilingualism a plus
Human Resources practitioner and/or Payroll and Benefits industry experience.
Extensive experience building relationships with clients is essential.
Advanced MS Word and Project Management software capabilities
An understanding of ADP's infrastructure and ADP's tradition and new product/services business processing and outsourcing is helpful.
We're designing a better way to work, so you can achieve what you're working for. Consistently named one of the 'Most Admired Companies' by FORTUNE® Magazine, and recognized by DiversityInc® as one of the 'Top 50 Companies for Diversity,' ADP works with more than 740,000 organizations across the globe to help their people work smarter, embrace new challenges, and unleash their talent. ''Always Designing for People'' means we're creating platforms that will transform how great work gets done, so together we can unlock a world of opportunity.

At ADP, we believe that diversity fuels innovation. ADP is committed to equal employment opportunities regardless of race, color, genetic information, creed, religion, sex, sexual orientation, gender identity, lawful alien status, national origin, age, marital status, or protected veteran status. We support an inclusive workplace where associates excel based on personal merit, qualifications, experience, ability, and job performance.

Jobillico