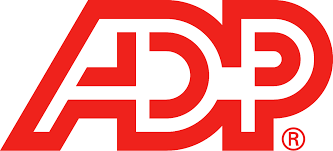 Client Service Representative
ADP
Montreal, QC

Permanent
Full-time
At ADP we are driven by your success. We engage your unique talents and perspectives. We welcome your ideas on how to do things differently and better. In your efforts to achieve, learn and grow, we support you all the way. If success motivates you, you belong at ADP.

Insightful Expertise is a core value at ADP. In National Account Services, it's one of the reasons the world's largest companies - including 80% of the Fortune 500 - count on our solutions. We bring the proven expertise and responsiveness of one company and one team dedicated to unparalleled partnership and an unwavering relationship with our clients. We are a passionate partner committed to their success -- and are looking for like-minded individuals who want to be part of our winning team

Service Delivery at ADP. It's all about enabling the clients we serve to be more effective employers. You can make it happen by collaborating with other ADP Associates to ensure our products and services deliver winning results. The expert support you provide can make our workforce solutions stand out in an increasingly competitive global marketplace.

The Client Service Representative, Workforce Now plays a key role in growing ADP's customer relationships and client loyalty, creating positive defining moments while providing software and service support to ADP's Workforce Now clients. This position requires a dynamic individual that excels in comprehensive problem analysis, software support, and demonstrates the values of ADP's Mission, Vision and Values and principles of Stellar Service. As with all roles within ADP, successful performance in this role will provide a host of additional opportunities for professional growth.

RESPONSIBILITIES;
Acts as a trusted advisor and consultant to clients on all modules of ADP's Payroll, Time and Attendance and HR solution; investigates and professionally troubleshoots software application issues while simultaneously navigating through the on-line application.
Uncovers client needs, sources the cause of the issue through the use of effective probing techniques, and provides resolutions ensuring a Stellar Service client experience
Ensures proper, timely follow-up on assigned cases to ensure service level agreements meet ADP standards and that the client experience is seamless, Participates in ADP client retention efforts, including helping to identify clients-at-risk. .
Creates accurate, reliable, and complete case activity updates suitable for maintaining an accurate knowledge base. Identifies, recommends, or refers any issues or opportunities which arise from client queries, to the appropriate internal ADP Business Unit
Gains a broad understanding of Workforce Now including the many complex features and configuration options.
Continually upgrades knowledge and skill base through a wide variety of available resources to ensure familiarity, on appropriate statutory laws, or legislative rulings that impact clients; learns future products and new tools as they are deployed. Completes new hire and ongoing training programs as designed
Learns, understands, maintains and contributes to internal support processes. Proactively seek ways to provide a better service experience for clients, recommending enhancements to products and support processes.
Qualifications:
Education:
Bachelor's degree required (or equivalent in post secondary education and experience). Preferably in business and/or human resources management.
Experience:
Practical experience with Payroll and HR software applications, software configuration and client systems.
Basic understanding of payroll processing workflow from input to delivery of the payroll. Completion of Payroll Fundamentals, and Payroll Compliance Legislation as well as sound knowledge of Best Payroll Practices an asset.
Working knowledge of ADP's Paytech mainframe an asset.
Practical knowledge and/or understanding of Human Resources/Talent Management/HR Management Systems an asset.
Proficiency in English and French (verbal and written).
Generic Skills:
Technically savvy with the ability to systematically instruct clients on the use of ADP products and systems. Proficient with MS Office (Word, Excel, PowerPoint & Outlook).
Balances multiple client commitments against new requests in a fast paced, dynamic, environment.
Ability to work independently as well as in a team environment while demonstrating resourcefulness in the use of available tools and support resources
Active listening skills and high impact oral and written communications skills to effectively receive, interpret and disseminate information in a manner that is clear and concise.
Professional and polished telephone manner.
Strong numeric skills. Demonstrated analytical ability and judgement; able to see and solve problems holistically, sometimes with limited information.
Extensive customer service experience with proven skills in conflict resolution.
About ADP: We power organizations with insightful solutions that drive business success. Consistently named one of the ''Most Admired Companies'' by FORTUNE® Magazine, and recognized by Forbes® as one of ''The World's Most Innovative Companies,'' ADP has over a half-million clients around the globe and 60+ years of experience as a world-wide leader of business outsourcing solutions.

ADP is an Equal Opportunity Employer.

We're designing a better way to work, so you can achieve what you're working for. Consistently named one of the 'Most Admired Companies' by FORTUNE® Magazine, and recognized by DiversityInc® as one of the 'Top 50 Companies for Diversity,' ADP works with more than 740,000 organizations across the globe to help their people work smarter, embrace new challenges, and unleash their talent. ''Always Designing for People'' means we're creating platforms that will transform how great work gets done, so together we can unlock a world of opportunity.

At ADP, we believe that diversity fuels innovation. ADP is committed to equal employment opportunities regardless of race, color, genetic information, creed, religion, sex, sexual orientation, gender identity, lawful alien status, national origin, age, marital status, or protected veteran status. We support an inclusive workplace where associates excel based on personal merit, qualifications, experience, ability, and job performance.

Jobillico