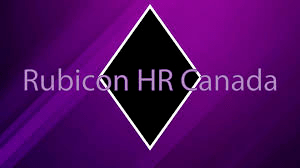 Toronto - Assistant Hospitality Manager
Rubicon HR
Toronto, ON

Permanent
Full-time
***All applicants please note this job is to apply online only. No phone calls or in-person applications will be accepted. Please do not call Rubicon or The Client unless a phone number is provided in the ad. Thank you.***

Looking for an Assistant Manager Position in the Hospitality Sector? Rubicon HR Canada is looking for Assistant Managers for a variety of hotels and motels.

Directly supervises all Front Office personnel and ensures proper completion of all front office duties. Directs and coordinates the activities of the front desk, reservations, guest services, and telephone areas.

DUTIES AND RESPONSIBILITIES:
Trains cross-train and retrain all Front Office personnel.
Participates in the recruiting, screening, and hiring of Front Office personnel.
Schedules the Front Office staff.
Supervises workload during shifts.
Evaluates the job performance of each Front Office employee.
Maintains solid working relationships and communicates with all departments, thereby assuring that the Front Office's goals are met on a daily basis.
Maintains master key control.
Verifies that accurate room status information is maintained and properly communicated.
Resolves guest problems quickly, efficiently, and courteously, both online and offline including
Updates group and meeting space booking information. Maintains, monitors, and prepares booking requirements. Relays information to appropriate personnel.
Enforces all credit and rental policies as per "Front Desk Policies."
Conducts regularly scheduled meetings of Front Office personnel.
Wears the proper uniform at all times. Requires all Front Office employees to
wear proper uniforms at all times.
Upholds the Hotel's commitment to hospitality.
Monitors high-balance guests and takes appropriate action.
Ensures the implementation of all hotel policies and house rules.
Operates all aspects of Front Office computer system, including software maintenance, report generation and analysis, and simple configuration changes.
Ensures logging and delivery of all messages, packages, and mail in a timely and professional manner.
Ensures that employees are at all times attentive, friendly, helpful and courteous to all guests, managers and other employees.
Monitors all VIPs, special guests, and special requests.
Maintains required pars of all Front Office and stationery supplies
Monitors property as a whole and reports to Ownership of incidents, damages, potential security risks, etc.
Reviews Front Office log book and Guest feedback forms on a daily basis.
Oversees emergency preparedness and leads staff and guests in the eventuality of any emergencies.
***All applicants please note this job is to apply online only. No phone calls or in-person applications will be accepted. Please do not call Rubicon or The Client unless a phone number is provided in the ad. Thank you.***

Powered by JazzHR

Jazz