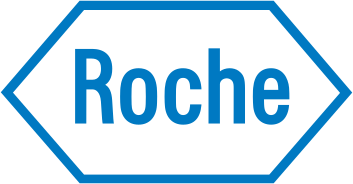 User Experience Designer - Pharma Development Informatics
Roche
Mississauga, ON

Permanent
Full-time
What you'll do
Strategize and brainstorm on new concepts and improve existing workflows across various domains ranging from clinical science, biometrics, regulatory, safety and quality areas.
Translate ideas and requirements into design concepts and solutions with wireframes, prototypes, journey maps, storyboards and design specifications.
Closely partner with user researchers and uncover insights from research and evaluation studies to guide design decisions.
Draw insights from behavioral analytics and metrics to influence design decisions.
Contribute, refine and maintain a design system framework.
Conduct heuristic evaluations across various products.
Create design guidelines, templates and document best practices; stay abreast of industry trends and methodologies.
Advocate a human-centered design approach for internal, external and commercial off-the-shelf (COTS) products.
Actively participate and contribute to research and design reviews.
Who you are
Advanced degree in Interaction Design, Human-Computer Interaction, Human-Centered Design, Cognitive Psychology or other related fields.
Extensive years of experience driving user experience design preferably in healthcare areas - biotechnology, pharmaceuticals or medical devices.
Ability to create wireframes, flows and interactive prototypes in Adobe XD, Figma, Sketch, Keynote, Omnigraffle, Balsamiq or similar tools.
Proficient in communicating design decisions based on research and rationale across diverse audiences and various levels of the organization.
Experience with HCD in agile environments.
Problem solver with a collaborative mindset and a desire to learn.
Bonus points if you're able to participate and contribute to research activities ranging from and not limited to user research, usability evaluation, personas, journey mapping and usage scenarios; understanding of front-end development including angular, react, HTML, CSS and JavaScript.
A portfolio showcasing your work is required for consideration.
Roche is an equal opportunity employer. Information Technology, Information Technology
Web Technology

Roche